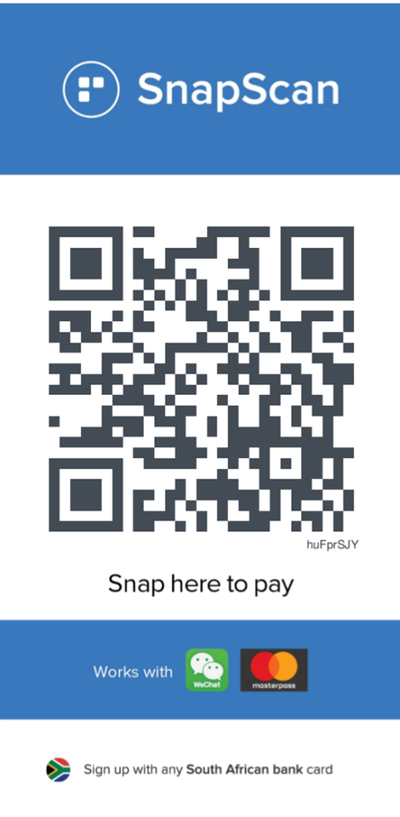 What is SnapScan?
SnapScan is an app that lets you pay with your phone quickly, easily, and safely. Your SnapScan app uses your phone's camera to scan a SnapCode (a unique QR code).
Get SnapScan
Download the app - SnapScan is available for free on iOS and Android. Visit Google Play or your AppStore to get snapping.
Sign up & load cards - You'll need a South African sim and an ecommerce enabled debit or credit card to set up the app.
Create a pin - Create a pin to authenticate payments for added security. You can also add your fingerprint or use FaceID.
Scan to pay
Scan SnapCode
Enter amount
Pay from your card or SnapScan Wallet*
Authenticate and pay
*The default payment source is the last card you used (you can load three), but you can also choose to use the funds in your SnapScan Wallet.